Rent / Lease Property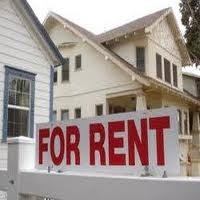 Are you in the search of Rent/ Lease Property in Mumbai? If your answer is yes, then get in touch with RNS Estate, at the earliest. We are one of the leading Real Estate Companies in Mumbai. Several Property Owners and Investors rely on us to get maximum benefit of offering their Property in Mumbai on Rent or Lease.We are capable of offering Rental Properties in different locations of Mumbai as per the requirements of the clients.

The Real Estate Professionals of the company develop clear understanding of the client̢۪s requirements and bring forth the most suitable Rental Property and Property on Lease offers in Mumbai.We make sure that the properties, we bring forth in the Property Market of Mumbai, are located in areas that have sufficient supply of Water and Electricity. We present before the clients a number of options in Residential, Commercial, or Industrial Properties in Mumbai at affordable Rent or Lease amount.